I'm excited to be featured in a work/life piece in AllParenting.com about moms who have stepped out of their comfort zone:
Caroline Ceniza Levine
Did stand-up comedy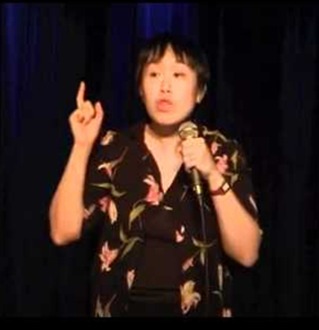 "I took a comedy class to work on my writing but before I knew it, I had formed a comedy troupe with my classmates," says Carline Ceniza Levine, mother of two, age 17 and 11, who now vet her jokes. "Comedy was completely unexpected for me because I started late (age 39) and I didn't expect to continue it after the class. It was stepping out of my comfort zone because I have to share so openly and talk about family, work and personal things, and as an Asian-American, open sharing with strangers is not typically done. I've always been close with my kids, but I think comedy has made me even cooler in their eyes."
Read about what other moms did to stretch out of their comfort zone in Lisa Steinke's latest piece for AllParenting.com.